XNOVA 4025-1120KV 1.5Y shaft type B
Sorry, this product is temporarily out of stock.
Product Description
Xnova brushless high performance outrunner motor for 550-620 size helicopters.

Extremely powerful motor for Goblin 570, Synergy E5 E6, Logo 500, Gaui X5, T-rex 600 or Logo 600.
Available with A or B size shaft.

Designed for for extreme 3d flying using 6s setups only.

High qual. Neodym Mag. heat res. up to 150 degree C.
Specialized wires, heat resistance up to 250 degree C.
Precise balancing.
High performance stator metal sheet.
Optimized ventilation.
High quality NMB bearings.
Market leading efficiency up to 92%.
Superb quality and machining of CNC parts.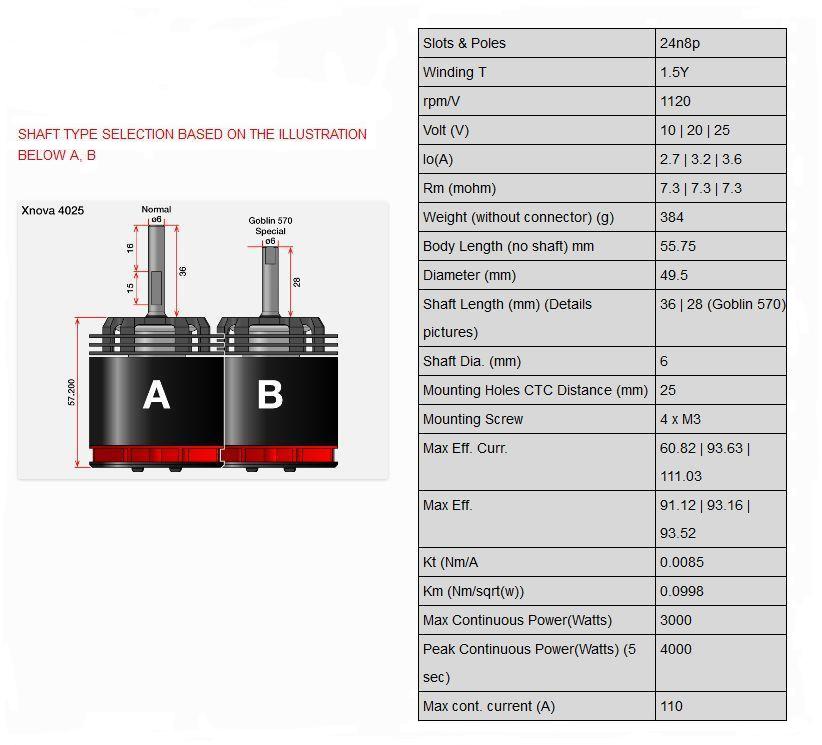 *Note:  Fitted with B size shaft. A shaft available on request.